Cisco Webex Calling
The enterprise cloud‐based phone system
here to usher your business into the next era.
Cisco WebEx Calling is Cisco's cloud-based phone system. It allows you to call anyone with an internet connection, anytime, anywhere, all while providing you with an enterprise level quality of service.
WebEx Calling is an ideal solution for small to mid-sized businesses that want to reduce initial costs and have access to features, such as calls with extension numbers, direct inward dialing (DID) numbers, and even the ability to transfer calls to your smartphone or PC.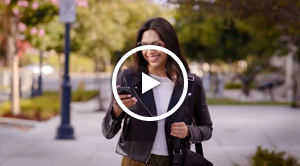 Your Unified Collaboration Experience
With Cisco Webex Calling
Why Choose Cisco WebEx Calling?
Provides Cisco's High-Quality Enterprise Functionality
Developed by PBX Industry Leader, Cisco

WebEx Calling is the easy-to-use cloud-based telephone service developed by Cisco, the largest shareholder of the global PBX market, accounting for 61% of the total market.
Cisco is the leader in the on-premise unified communications marketplace for IP-PBX, telepresence, and web conferencing.
Source: Wainhouse Research, 2019 UC Forecast
Innovative and High-Quality Telework

Cisco WebEx Calling enhances your mobile experience on your smartphones and tablets. You can receive calls to landlines on mobile devices via a dedicated application, and make use of a number of functions, such as calls with extension numbers, extension transfers, and a virtual receptionist. Cisco WebEx Talk allows for various work styles, whether it's in the office, telecommuting, or when you're out and about.
Business-function Continuity with Highly Reliable Data Centers

Cisco WebEx Calling uses geographically redundant data centers distributed all around the world. As soon as you start using it, WebEx Calling provides business-function continuity, which is essential for any enterprise system and establishes an environment that allows for quick communication in the event of an emergency or disaster.
Significantly Reduce Initial Costs and Allow for a Quick and
Easy Small-Scale Start
Cut unnecessary Costs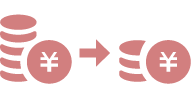 Cisco WebEx Calling is a cloud service, so there is no need to invest in an on-site server or record it as an asset. Also, by reducing your hardware footprint, you can make more effective use of your office space.
Easily Expand To Fit The Needs Of Your Company As It Grows

Cisco WebEx Calling reduces initial investment cost since it does not require expensive infrastructure or wiring. It's affordable to start, simple to use for small businesses, and can be easily expanded to suit the needs of your growing business. You can also use your smartphone, tablet, or PC in place of dedicated landline phones.
Get Started Quickly to Meet You Specific Needs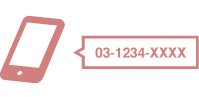 You can start using Cisco WebEx Calling right away with a standard Internet connection and a smartphone or tablet. It's a subscription service where you only pay for what you use, making it a good choice for short-term projects or office rentals.
Why Choose Computec?
Computec provides introductions to WebEx Calling, as well as detailed support from our fluent English-speaking bilingual staff.
Knowledge and experience of a Certified Partner of Cisco

Computec has more than 10 years of experience as a partner of Cisco, which boasts the top class share of IP phones in the industry. We support the implementation of Cisco WebEx Calling with the knowledge and expertise of partner who has acquired the Cisco Certified Advanced Collaboration Architecture Specialization.
Technical Support Service After Installation

We help you choose from the several plans, services, and combinations that best suit the needs of our customers. After deployment, we offer Technical Support to resolve issues via phone, web, or email.
Compatible with All Carriers that Offer the Use of Your Current Phone Number

Computec supports all carriers (multi-carrier), making it possible to use your current carrier. There is no need to change your number if you move in the future, providing you are within the same geographic area.
Fluent English-Speaking Bilingual Staff

Our Bilingual staff possesses a wealth of product knowledge and is available to assist customers from foreign-affiliated / Japanese-affiliated global companies with offices throughout the Asia-Pacific region (APAC).
Plan Rate
Get started with WebEx Calling, and start saving today.